Browsing articles in "July"
MEGA SALE 
+
Saturday bonus hours
=
a Good Saturday!
OPEN:
Saturday
10 a.m. – 3 p.m.
RUN
don't walk…
It's our
semi-annual
MEGA SALE
and it is for real!
OPEN:
Friday
10 a.m. – 3 p.m.
image via
It's that time of year…
time for our
Semi-Annual Mega

You know the one…
where all common sense goes out the door and we slash prices like crazy women!
Yep, that's the one!
We've got our $50 rack…
and our $25 rack…
and even the trusty $10 rack is out and stocked!
But that's not all…
We've got 2, yes 2, fully stocked 50% off sections.
We were going to have a 30% off section
(cue common sense flying out the door)
but we said, "let's just go straight to 50% off!"
Why not, right?!
And then there is the 75% off section…
plus a buy one get one on flip flops…
And there's more but you will just have to come by and see for yourself!
Trust us,
that you do NOT want to miss this!
OPEN:
Wednesday & Friday
10 a.m. – 3 p.m.
Friendly reminder that we are
CLOSED
Monday, July 7th
BUT
when we open 
Wednesday
we will be ready for our
SEMI-ANNUAL
MEGA SALE!
So, call all your friends
and mark your calendar
because this is one sale you do NOT want to miss!
See you Wednesday!
XO,
Joanna & Anne Walker
image via
Wishing you a very Happy 4th of July!
We are
CLOSED
until 
Wednesday, July 9th.
XO,
Joanna & Anne Walker
Do you know what you are wearing for the 4th?
If not, here are a few suggestions from around the store.
Maybe you could show your red,white and blue pride with a little canvas tote…looks great poolside!
A cotton tie dye shirt with white cut offs and K. Jacques sandals is an easy look.
Perhaps a silk top in navy stripe with white shorts & K. Jacques…seeing a theme here?
For a more casual gathering, a super soft tencel plaid shirt, bet you can guess what we paired it with!
Or a lightweight cotton button down in navy & ivory might just be what you are looking for.
But cotton sleeveless stripes will also do the trick!
and just for a little flavor…
drumroll, please!
a stars tee with DENIM cut offs…and of course, K. Jacques!
We've got your stars, your stripes and all the red, white and blue you could possibly need to celebrate in style!
But,
Wednesday is the last day to shop with us before we close for a little July 4 R&R with the family!
OPEN:
Wednesday
10 a.m. – 3 p.m.
We will re-open:
 Wednesday, July 9th.
first image via all others from our instagram
From dressy to casual –
a little summer styling inspiration from some of our favorite fashion ladies…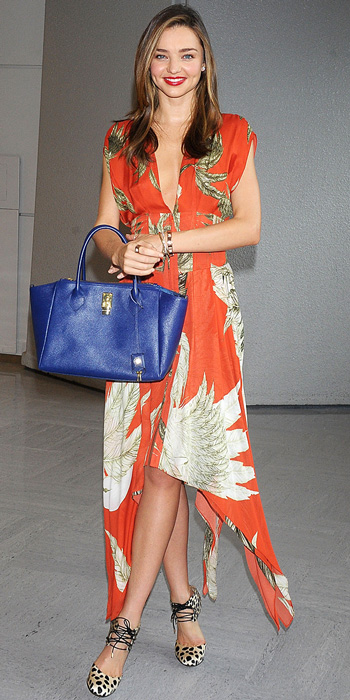 We have lots of great pieces to finish your summer in sytle!
And even better…so much is on SALE!
But TODAY is your LAST day to take advantage of the MAJOR MARKDOWNS during our
semi annual SIDEWALK SALE!
So, come on by…you don't want to miss this!
OPEN:
10 a.m. – 3 p.m.
Please note:
We will be CLOSED August 1  – August 11.
We will RE-OPEN Monday, August 12.
We are super excited about the upcoming fall season!
We have ordered some really amazing pieces and are bringing in some exciting new lines…
(stay tuned for more on that!)
Boxes are on the way…
so, for now we must…
Which means making space and marking down but time is limited!
We are in the final days of our semi-annual sidewalk sale.
We are only
OPEN 2 more days
before taking a little break to ready the store for fall.
OPEN:
Monday, July 29
& 
Wednesday, July 31
10 a.m. – 3 p.m.
***New styles added to sale and further reductions!
Please note:
We will be closed Aug. 1-11 to do some post sale clean up and get geared up for fall.
We will re-open Monday, August 12.
"What?
You haven't made it by the
You Are Here
Semi-Annual Sidewalk Sale…
you really must, darling!
And hurry…"
SALE ends Wednesday, July 31.
So, come by now to stock up on great summer deals!
50-85% off
$10 racks
$25 racks
$50 racks
Please note we will be closed August 1-11 to get the store ready for fall.
 But mark your calendars for Monday, August 12 when we will re-open fresh and ready for fall!
OPEN:
Monday – Wednesday – Friday
10 a.m. – 3 p.m.
And easy printed pants!
We love the ease of a fun printed pant paired with a simple solid top…
This look hits all the high notes with us…comfortable, stylish and effortless!
Feeling a little more daring?
Pair matching prints…
All are perfect in our eyes!
We have great printed pants in the store right now…and did we mention they are on SALE?
OPEN:
Monday – Wednesday – Friday
10 a.m. – 3 p.m.
STORE HOURS:
New Hours:
Monday THRU Friday
10 - 3
New Location:
5109 Pershing Ave.
Fort Worth, 76107
New phone:
817-862-7466
youareherefw@gmail.com
GET EMAIL UPDATES!
Here We Are