Browsing articles in "February"
With Spring Break right around the corner,
we are in FULL spring break prep mode!
So, for today, we bring you…
What to Wear Spring Break
Warm Style…
Plus,
all the basics you need for relaxing in style…
If you need help packing for your trip,
we are here for you!
OPEN:
Monday THRU Friday
10 a.m. – 3 p.m.
Please note:
We will be
CLOSED
March 12 – 14
for YAH Spring Break
Veronica Beard is an elevated American sportswear brand that strikes the balance between classic and cool.
Veronica Miele Beard & Veronica Swanson Beard are sisters-in-law who launched their eponymous brand in the Fall of 2010 with their signature Dickey Jacket. Today Veronica Beard offers a modern perspective on iconic staples and results in a ready to wear collection that is hard wired for real life.
These perfectly designed essentials are both effortless and chic, each piece mixing superior tailoring with the highest level of quality and fit.
They are sisters-in-law, married to brothers, but it was a true friendship and a love for fashion that brought them together. After leaving careers in finance and fashion to raise kids (they have eight children between the two of them!), they found themselves at family gatherings talking about our new favorite designers, must-have pieces and styling tricks. Inspired by the ease and genius of a daily uniform, they created a collection of iconic pieces that are designed to make dressing chic and easy for the girl-on-the-go.
The Spring collection has started coming in and we are thrilled!
As a little sneak peek at just a few of our favorites include…
OPEN:
Monday THRU Friday
10 a.m. – 3 p.m.
images via Vogue.
Spring is in full bloom at YAH!!!!
Here's a little peek at what's in the store now…
Darling new arrivals from Clare V.
One of our new favorite jewelry designers, Marla Aaron.
Stingray clutches back in stock with new colors for spring!
White jeans from Mother & 360 spring sweaters…
New Golden Goose…
Lots of stripes and ruffles…
Great new arrivals from Ulla Johnson.
Completely restocked JAG…
Mara Hoffman
easy pieces that will take you all the way through summer.
Beautiful new Sea pieces.
And great tops  from Marissa Webb.
Plus a darling jacket from Veronica Beard…
And new tee designs from
Madeworn and Xirena
pants that you will live in all spring and summer!
So much newness to see!
OPEN:
Monday THRU Friday
10 a.m. – 3 p.m.
Designer Spotlight…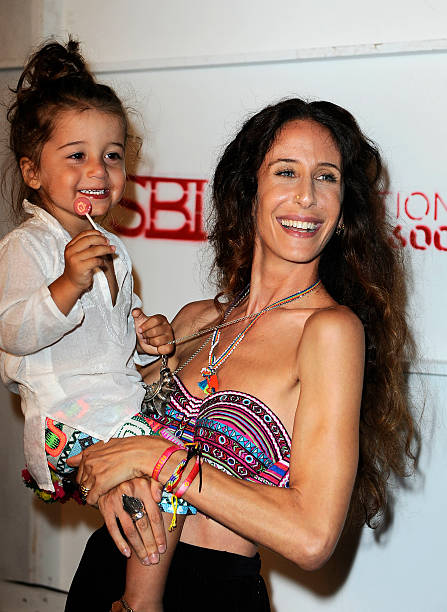 Mara Hoffman founded her label in 2000 after graduating from Parsons School of Design in New York City. Fifteen years later, the brand committed itself to implementing more sustainable and responsible practices.  The company continues to focus on sustainable materials, processes, and production in order to improve and extend each garment's life. President and Creative Director, Mara Hoffman, presents collections with a devotion to color, each inspired by and in celebration of women.
Some of our favorites from this collection include
but are not limited to…
a darling chambray jumpsuit.
this darling one shoulder dress that can be worn with…
or without the belt.
some purple linen pants…
and a multi color coverup…
But there's even more to see!
So, don't delay because one day it will be warm again!
OPEN:
Monday THRU Friday
10 a.m. – 3 p.m.
This rack of spring arrivals in neutrals has us all like…
Inspired by neutrals!
OPEN:
Monday THRU Friday
10 a.m. – 3 p.m.
Frank & Eileen Tee Lab?
So easy, comfortable and versatile!
It's in the store now…
come try for yourself!
OPEN:
Monday THRU Friday
10 a.m. – 3 p.m.
As the days get warmer, we look to what's ahead for the Spring season.
And we see
COLOR
on the horizon.
OPEN:
Monday THRU Friday
10 a.m. – 3 p.m.
We are so excited to share with you about a new arrival…
Sunglasses.
But first a little about the brand…
The company was founded in 2013 by Stirling Barrett, a New
Orleans native and creative entrepreneur. His vision of the city
as a thriving cultural hub was his inspiration for launching
KREWE. Our team passionately believes in spreading the
culture of New Orleans and its celebration of individual
style, one frame at a time.
"Do You" – A Letter from Our Founder
And what we found when they came to visit us in the store was that the hardest part was not buying ALL of them for the store (and/or ourselves!)
This is serious business…
And we are not alone in our love of the line…
Come by to see our picks!
They are really great –
be prepared to have a hard time picking just one!
OPEN:
Monday THRU Friday
10 a.m. – 3 p.m.
As you know, we had our 2nd YAH Gallery Night, and it was a ball!
But don't worry,
if you missed it, the art still hangs!
The colors make us smile!
And we have had more fun staging clothes with the art as a backdrop.
OPEN:
Monday THRU Friday
10 a.m. – 3 p.m.
New arrivals are coming in every day, making each day a little bit like Christmas around here, and we LOVE it!
One of our new arrivals includes great pieces from
Ulla Johnson.
And with the crazy "winter" weather,
80 degrees one day,
50 degrees the next,
not to worry.
These new arrivals are easily wearable on their own when warm or with a leather jacket or blazer when chilly.
After all,
it's what Ulla Johnson herself does!
Special Hours this week:
OPEN:
Monday, Tuesday, Thursday Friday
10 a.m. – 3 p.m.
Wednesday
5:30 – 7:30
for YAH Gallery Night Happy Hour
STORE HOURS:
New Hours:
Monday THRU Friday
10 - 3
New Location:
5109 Pershing Ave.
Fort Worth, 76107
New phone:
817-862-7466
youareherefw@gmail.com
GET EMAIL UPDATES!
Here We Are