Browsing articles from "August, 2014"
It's time for a little newsy news….
First, we are CLOSED Monday, September 1 in honor of Labor Day.
Second, when we open on Wednesday we are having a fund raiser!
Here's the story that inspired us…
So, we have decided to join in the fundraising efforts and on
Wednesday
we will be
donating 10% of our day's sales
to help Molly Waller and her fight against breast cancer.
Come by to help us help Molly!
OPEN:
Wednesday & Friday
10 a.m. – 3 p.m.
Are you ready for some football?
College football, that is!
We are!
Did you know  that we have these darling little collar stays in our men's "department" – just in time for football season!
For the stylish Horned Frog man…
Or the Aggie, Rebel or Longhorn in your life…
Darling gifts for the darling man in your life!
OPEN:
Monday – Wednesday – Friday
10 a.m. – 3 p.m.
Please note:
We will be closed on Monday for Labor Day.
Top photo courtesy of Chris Miller (darling man to Anne Walker…)
All others via our Instagram
So true!
OPEN:
Monday – Wednesday – Friday
10 a.m. – 3 p.m.
One of our most favorite finds for fall!
 And we think you will see why…
I mean, really, do we need to say more?
We found great sweaters, pants, wraps, tees and even boots!
But here's the deal…
We know it is still blazing hot and the thought of shopping sweaters and heavy fall pieces may make you want to melt…
BUT
 you really should NOT wait to come check out this line.
Humanoid hails from the Netherlands and, while the line is huge, they "cut to order" which means they don't cut extras.  Each season what they make is sent to stores to fill their orders and pretty much that's it.
So, when it is gone, poof!
Really!
OPEN:
Monday – Wednesday – Friday
10 a.m. – 3 p.m.
And
Spammers
Gonna
Spam…ugh!
For those of you who sign up for our email updates, you might have noticed some strange words at the beginning of Wednesday's post, and we HOPE that you knew that something was not right!  Those were NOT our words NOR the words of the uber talented Jerome Dreyfuss but the ramblings of a not so fabulous spammer (not sure how it happened because you know we are not the sharpest tools in the technology drawer) but hopefully it won't happen again!
But enough about that!
We are thrilled to be back and open for business and seeing so many familiar faces and meeting new ones!
So, to all our "likers"
We LIKE
(and by like we really mean LOVE)
YOU!
We couldn't do this without you and your support!
It's going to be a great fall season and we are thrilled and excited to show you all our finds!
XO,
Joanna & Anne Walker
OPEN:
Monday – Wednesday – Friday
10 a.m. – 3 p.m.
Jérôme Dreyfuss
Jérôme Dreyfuss was born in Nancy in 1974. He moved to Paris at the age of 17 to study fashion at l'École Esmode, but left three months later to undertake a work placement at John Galliano. Jérôme launched his debut womenswear collection, Couture à Porter, in 1998, when he was just 23 years old. Bold and elegant, with a quirky sense of humour, it placed the young Paris based designer firmly on the fashion map.
Jerôme's debut accessories collection, Roots de Luxe, launched in 2002 to instant critical acclaim. Small yet perfectly formed, the understated yet elegant handbags immediately found a fan base amongst the stylish, young girls of Paris, and the Jérôme Dreyfuss brand was officially launched. Fast-forward eleven years and Jérôme Dreyfuss has cemented his reputation as the go to designer for chic, understated accessories with innovative, heart-warming twists. His bags are designed to 'perfectly match' your lifestyle… and are instantly recognisable for their exquisite craftsmanship, generous volumes and clever design details, including multiple straps to allow carrying by hand or over the shoulder, removable wallets, key rings and mini-flashlights to help you find your keys. Jérôme prides himself on working with the world's finest materials – butter soft calfskin, lambskin, goatskin or reptile skin – to create bags that are adored by women of all ages across the globe. He christens each bag a male name as a reflection of his own personality and the brand's friendly, down to earth appeal. "I'm the kind of guy who is always making jokes at the office," Jérôme explains. "I like to laugh, and naming each bag is an extension of my humour." After all, who could resist the charms of 'Billy'? Be apart from 'Edouard', or fail to be driven wild by 'Momo'…?
In short, his bags are gorgeous!
Here's a little sneak peek at what we selected for the store:
"I work in a really honest way. I don't follow trends. I'm inspired by my friends and the stylish women I see in the street."
– Jérôme Dreyfuss
How could we not fall in love?
And we think you will too!
OPEN:
Monday – Wednesday – Friday
10 a.m. – 3 p.m.
It's here, it's finally here!
We are
OPEN
Monday
10 a.m. – 3 p.m.
And we can't wait to show you all of the fabulous finds for fall but first let's start with plaid…
It could be said we went a little "mad for plaid" as we have lots in the store right now, but can you blame us?
It's easy, it's fall, and it's versatile!
Just look to some of our favorite fashion ladies for a little plaid inspiration and we think you will agree!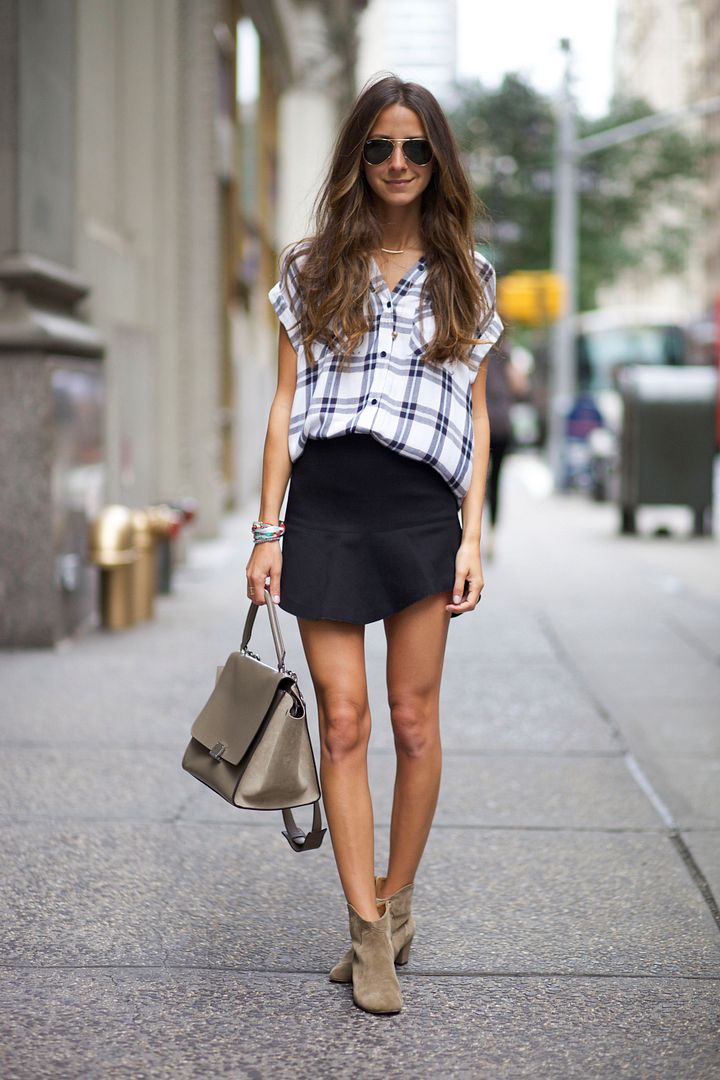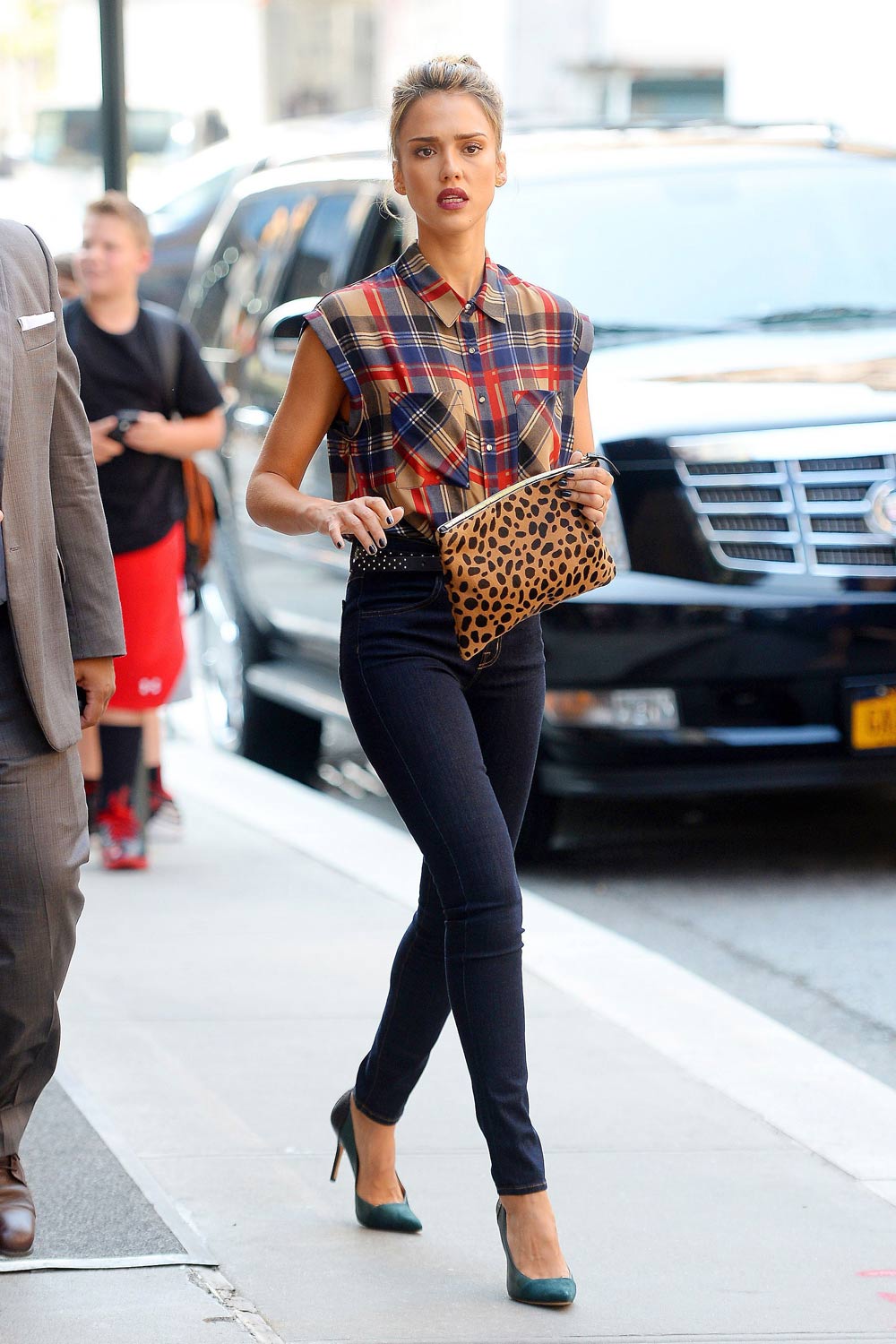 Whether you are dressing it up, dressing it down or just tying around your waist we think a little plaid is just what we all need!
OPEN:
Monday – Wednesday – Friday
10 a.m. – 3 p.m.
Come by to see us…we've missed you!
So, this is what happens when you close for 2 weeks…
Boxes, upon boxes, upon boxes!
But we would be crazy to complain because each of these unassuming boxes is filled with fabulous fall pieces that we just can't wait to show you.
We are still CLOSED but it won't be long before we are back in business!
We re-open
Monday, August 18
10 a.m. – 3 p.m.
So, mark your calendars and clear some time on Monday to come by and see what's new!
There are many new arrivals from some of our long time favorites:
A.L.C., Koch, Kori Green Jewelry, Equipment, Brochu Walker, Current/Elliott, Giada Forte,  & Elizabeth & James.
But that's not all…
Many new pieces from new designers that we can't wait to introduce to you!
See you soon!
XO,
Joanna & Anne Walker
Yes, we are still CLOSED but we thought you might want to know what we are up to!
Last week was our relaxing week – time for ourselves and our families
but this week,
we are getting back to work and getting ready to re-open Monday, August 18!
So what's on our list of things to do?
Well, we must…
1.  Clear out sale merchandise.
(Fortunately for us, you were a big help in clearing out our sale merchandise so there is precious little to do there – and we thank you for that!)
2.  Do a little fall cleaning and rearranging.
and finally,
the part we are most excited about
3. Unload and price all the fabulous new fall merchandise!!!!
It's a lot to do but we are here for you, rested and ready to roll to make sure you look fabulous!
Enjoy the last few days of summer!
XO,
Joanna & Anne Walker
image via
We are CLOSED to take a break and just hang out with the family before the summer officially comes to an end.
But don't worry…
We will be back…
better than ever!
Fresh, clean and ready for fall!
We will
re-open
Monday, August 18
10 a.m. – 3 p.m.
STORE HOURS:
New Hours:
Monday THRU Friday
10 - 3
New Location:
5109 Pershing Ave.
Fort Worth, 76107
New phone:
817-862-7466
youareherefw@gmail.com
GET EMAIL UPDATES!
Here We Are