Browsing articles from "May, 2015"
There will be a change to our hours this week!
PLEASE NOTE:
OPEN:
Monday & Wednesday
10 a.m. – 3 p.m.
&
CLOSED:
Friday
for a buying trip
ATM Anthony Thomas Melillo launched in February 2012 as the perfect t-shirt line, and has since evolved into a full lifestyle collection of luxurious casualwear for men and women. Using the finest fabrics from natural modal, French terry and cashmere, the collection embodies the relaxed elegant lifestyle of designer Tony Melillo. The flattering, ultra-cool line launched exclusively with Barneys (all doors) in its first year and expands for Fall-Winter 2013 to over forty of the most exclusive specialty stores, including Kirna Zabete, Forty-Five Ten, Confederacy and Liberty London.
ATM reflects its designer's down to the last detail: Melillo's initials, tattooed on his arm since his youth (and pre-ATM machine), are printed in the same arm of every tee. "It's important to have those little extras that make it feel personal," says Melillo. "I want people to see it as full brand through the labeling, the presentation and experience." Manufactured in Peru, the line now features cashmere, wool, and French terry sweaters, sweatshirts and pants; dresses; as well as basic and novelty tees in signature ATM fabrications.
So, what have brought in?
Well, to start we brought in some of his core basics…
the softest layering cami…maybe, ever!
As well, as some darling pieces from the spring/summer collection…
The line is amazing!
And we are thrilled to introduce it to you!
OPEN:
Monday – Wednesday – Friday
10 a.m. – 3 p.m.
Oh, how we love stripes!
They are always fresh, current and just scream summer!
Whether on their own,
or layered for the cooler temps,
a little stripe is just what you need!
We have some darling stripes in the store right now:
tanks, tees, tops and lightweight sweaters –
just you need for summer!
OPEN:
Monday – Wednesday – Friday
10 a.m. – 3 p.m.
Who would have thought we would be heading into Memorial Day weekend reaching for lightweight sweaters and jackets!!
Well, we are!
And we are just going to enjoy it because the summer heat will be upon us before we know it!
OPEN:
Friday
10 a.m. – 3 p.m.
PLEASE NOTE:
We will be
CLOSED
Monday
to celebrate Memorial Day with our families!
image via
OPEN:
Monday – Wednesday – Friday
10 a.m. – 3 p.m.
The shirtdress…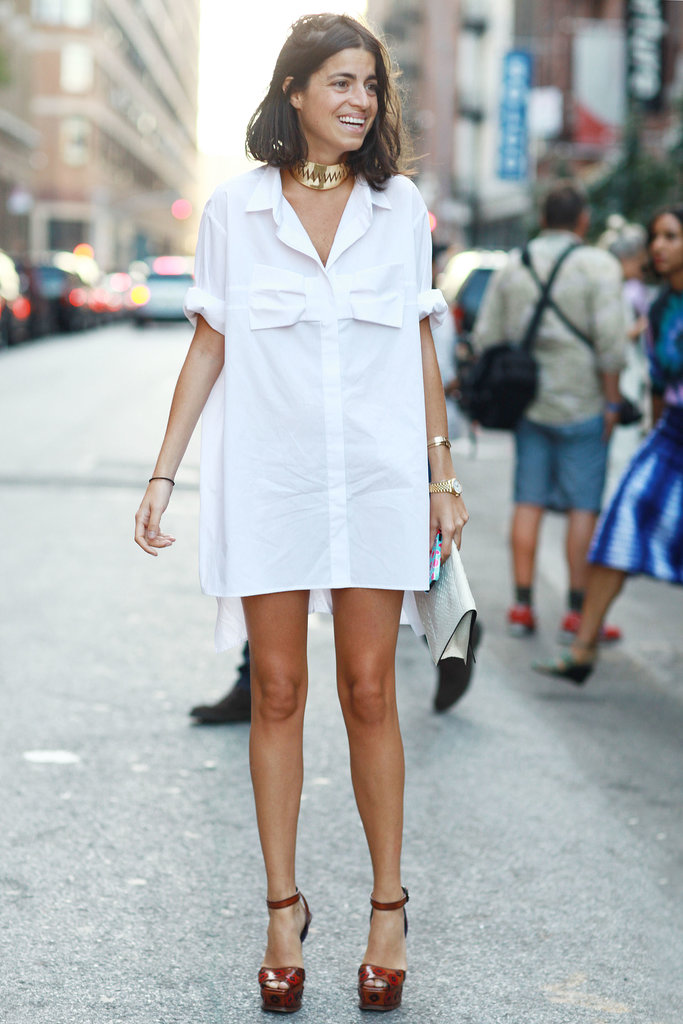 A classic!
Easy, cool and always in style.
Whether in white, a color, cotton or silk…
and even transitioning into fall…
a classic shirtdress can take you far!
We've got several great shirtdress styles in the store for you to try.
A closet staple you will be happy you have!
OPEN:
Monday – Wednesday – Friday
10 a.m. – 3 p.m.
So true!
Find some time to dance this weekend!
Happy Friday!
XO,
Joanna & Anne Walker
OPEN:
Monday – Wednesday – Friday
10 a.m. – 3 p.m.
Designer Spotlight…
Based in Los Angeles, Brochu Walker is driven by an idealistic sense of place, product, and lifestyle. The women of Brochu Walker, led by brand CEO Karine Dubner, bring rich histories and european sensibility to the Collection. The warmth and cozy naturalism of California, the simplicity and classic sophistication of Paris, and the British confidence and edge come all together in a collection that is effortless, feminine, and intriguing.
Brochu Walker's LOVE to layerable options, soft textures, and rich textiles adds a unique sensibility to the market. Luxurious Cashmeres, Linens, Silks, Alpacas, and Cottons are used across all seasons and given gentle and intuitive handling. With the Brochu Walker woman in mind—a strongly independent, chic, lighthearted woman who multitasks daily, travels often, and intrigues whether on or off duty—each Collection is timeless yet freshly considered for the here and now. With unexpected details that give rise to lasting emotion, The Brochu Walker raison d'être is: "where Chic meets Cool."
While Brochu Walker is not a new line for us, we realized we never did an official introduction of the line and that, our friends, is long over due!
From lightweight pieces that will keep you cool all summer…
To lightweight chunky knits…
(perfect for the summer trips to cooler destinations)
Brochu Walker is a favorite around here!
OPEN:
Monday – Wednesday – Friday
10 a.m. – 3 p.m.
Finally, there will be sun, or so they say!
Happy Monday!
OPEN:
Monday – Wednesday – Friday
10 a.m. – 3 p.m.
STORE HOURS:
New Hours:
Monday THRU Friday
10 - 3
New Location:
5109 Pershing Ave.
Fort Worth, 76107
New phone:
817-862-7466
youareherefw@gmail.com
GET EMAIL UPDATES!
Here We Are