Growing up in the 70's,  it's hard not to be taken back to our childhoods at the mere mention of the iconic fashion label Halston – the first great American designer.
And we are so excited to be bringing Halston Heritage to you for fall 2012.  While the designs are new – the signature style is still there – beautiful draping, classic tailoring, one shoulder glamour, elegant halters and of course, sleek jumpsuits.  The line is gorgeous…the epitome of modern day glamour!
So…what's this new delivery??  Here's a little peek at a few of the styles that we have in:
a black wool jersey dress with brown leather detailing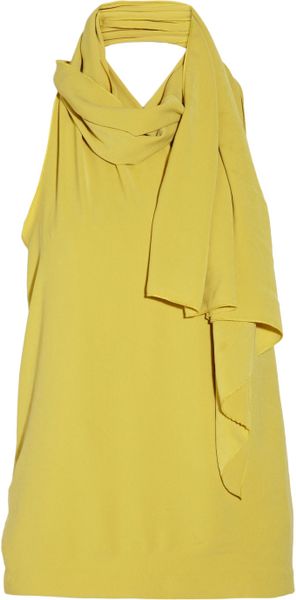 chartreuse draped crepe top
black jumpsuit
Just look at how darling Rose Bryne looks in her Halston jumpsuit!
We are open
MONDAY – WEDNESDAY – FRIDAY
10 a.m. – 3 p.m.
STORE HOURS:
New Hours:
Monday THRU Friday
10 - 3
New Location:
5109 Pershing Ave.
Fort Worth, 76107
New phone:
817-862-7466
youareherefw@gmail.com
GET EMAIL UPDATES!
Here We Are