Browsing articles from "October, 2012"
We know it's hard to believe,  but…it's about to actually feel like fall!  If what they say is true,  this weekend is going to be downright CHILLY!!  We say…bring it on!
What better way to welcome this cool weather than a beautiful new jacket or blazer that fits like a glove and makes you feel like a million bucks?  We have exactly that!  Introducing…
Andrea Lenczner and Christie Smythe are the brilliant designers behind the label Smythe . They started the line in 2004 and when people saw the fabulous tailoring and modern lines, their blazers and jackets just flew off the rack.  Since then, their designs have been wardrobe staples for in-the-know fashionistas, including celebrity fans like Kate Middleton, Rachel McAdams, Jessica Biel and Blake Lively…to name a few.
Andrea and Christie find inspiration from their own lives and design jackets to fit a woman's real lifestyle. "We're both working mothers, so we have our social lives, our work lives, we love to travel, and we have our home lives with our kids," says Andrea. "We try to design a jacket or coat for all those different scenarios and moods — every collection feels like someone's closet."
Look at the always chic Kate in her navy blazer from their summer collection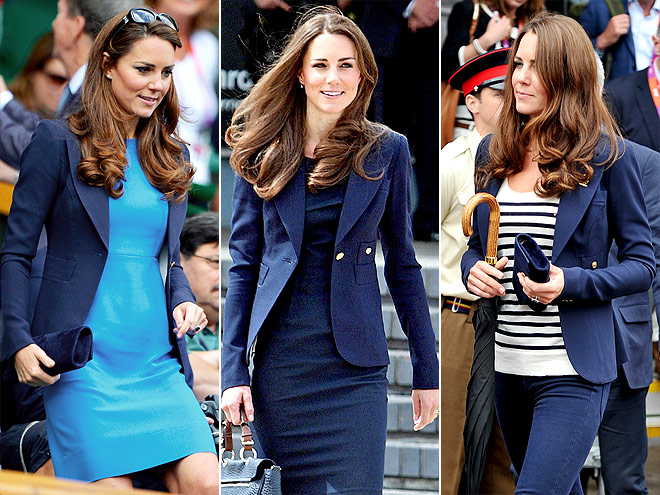 We fell in love with the line and can't wait for you to fall in love too!  Here are a couple of the styles we have on the floor…
the one button blazer in spruce…
the leopard cardigan jacket…
Stop by today and see for yourself just how fabulous this line is!
in other news….
We have new arrivals from Equipment, Kain Label and some GREAT new boots from Lola Cruz!
+
this is your last day to come see the pieces from Gold & Grey!
we are open
Monday – Wednesday – Friday
10 – 3
When we were ordering for fall we fell in love with this little feather skirt!  It's quirky…it's fun…it is just plain fabulous.
 And then we realized, our love of a feather skirt puts us in some pretty good company!
The always fashionable Anna Dello Russo looks amazing in her feather skirt at Milan Fashion Week.
Again, ADR…but this time it's her fine-feathered friend, Ulyana Sergeenko, who is sporting the feathers!
Lauren Santo Domingo…feathers.
Blair Eady (of Atlantic-Pacific) mixes casual tops with her feathers.
If you too, are inspired by some of these fashionistas in feathers, come by to try some on for yourself!
In other news…
If you missed the Gold & Gray trunk show…don't worry!  You have Wednesday & Friday to take a look.  Lily was kind enough to leave us with the pieces for a few more days…really…they are gorgeous!
+
New arrivals this week:
Gold Hawk, Current/Elliott, & Fluxus.
We are open every
MONDAY – WEDNESDAY – FRIDAY
10 a.m. – 3 p.m.
STORE HOURS:
New Hours:
Monday THRU Friday
10 - 3
New Location:
5109 Pershing Ave.
Fort Worth, 76107
New phone:
817-862-7466
youareherefw@gmail.com
GET EMAIL UPDATES!
Here We Are