Browsing articles from "April, 2015"
Wednesday, April 29
10 a.m. – 3 p.m.

trunk show!
We have been huge fans of the Koch line since the very first days of opening You Are Here.
We know that many of you are already familiar with this fantastic line, but for those of you who want to know more…
Growing up In California as the daughter of a gypset traveling mother and NBA coach, Nicole Musselman landed in Dallas, Texas after attending undergraduate and graduate school at SMU. With a cult following visiting the vibrant KOCH studio in the Bishop Arts district in Oak Cliff, KOCH has emerged as a brand described as, "sexy and flirty meet casual and cool." The brand embodies the American Spirit with signature hand-printed textiles appearing in collections with names that include "Sexiest Tomboy Ever, " "Seven Days on an Island," and "Meet me in Detroit." KOCH is known for its mix of masculine and feminine and its layering of oversized cashmere cardigans, printed t-shirts and short easy dresses. KOCH's mission is to support manufacturing in the USA, with the majority of workrooms in Texas. Nicole Musselman lives in Dallas, Texas with her 9-year-old son, Henry.
There is so much to share with you about this trunk event, as it is no run of the mill trunk show.
For this event we will have:
1. Nicole, the designer, will be here 11 a.m. – 3 p.m.
What a great opportunity to meet the designer and hear more about her vision for the pieces and new and fun ways to style them!
2.  We will have a great assortment of Spring/Summer inventory.
But, that's not all…
3.  We will also have the fall collection for you to shop and pre-order!
We fell in love with the bull and have a funny feeling in Fort Worth, this little cutie will fly out the door!
So, don't miss out on this fun event!
OPEN:
Monday – Wednesday – Friday
10 a.m. – 3 p.m.
You already know we love our K. Jacques sandals – so simple and classic – they are a summer must have for us.
So, today we bring you a little K. Jacques styling from some of our favorite fashion ladies that also LOVE themselves a K. Jacques sandal…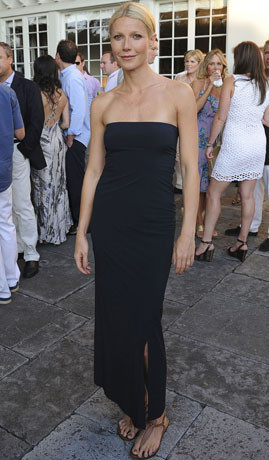 Get your feet summer ready with a great simple sandal of your very own.
We are fully stocked in the K.Jacques department and ready to help you find your go-to sandal for summer.
OPEN:
Monday – Wednesday – Friday
10 a.m. – 3 p.m.
Well, it looks as if the predictions are right,  more rainy weather is heading our way!
And while we know we need this rain,
it has us feeling a little bit like…
But that's ok!
We will smile on and just roll with it!
Stay dry, our friends!
XO,
Anne Walker & Joanna
OPEN:
Monday – Wednesday – Friday
10 a.m. – 3 p.m.
image via
Wednesday, April 22nd
10 a.m. – 3 p.m.
is our

Trunk Show!
They gave us a sneak peek at what's new for spring and it is as darling as ever!
Cute, right?!?
Come by to say hi to Cissy and Emily and see what they have been up to for spring/summer!
OPEN:
Monday – Wednesday – Friday
10 a.m. – 3 p.m.
The tote.  That all-in-one bag that we have all come to rely on.
Whether for travel, babies, work or just our "everyday got a lot of stuff to schlep around",  the tote has become a go-to bag for many of us.
We just so happen to have some  GREAT totes in the store right now….
Like the beautiful yet utilitarian tote from Annabel Ingall
And who wouldn't love this tan beauty from one of our favorites…French designer Jerome Dreyfuss
The Simple tote from Clare Vivier is always a good choice
And last,  but certianly not lease….these bright and beautiful totes from Dallas designers SIX 1 FIVE
We will have these (in lots of fun bright colors) in the store this Wednesday during our SIX 1 FIVE Trunk Show!
So, stop by this week and update your go-to bag with a fresh new tote!
OPEN:
Monday – Wednesday – Friday
10 a.m. – 3 p.m.
But we usually land on treat yo self!
Happy Friday!
OPEN:
Monday – Wednesday – Friday
10 a.m. – 3 p.m.
Wednesday, April 15
10 a.m. – 3 p.m.
is our
Trunk Show!
She has been a busy bee working away getting ready for our trunk show!
Come by to say hi to Kori and see what pretties she is bringing for us!
Now is the time to start thinking about  Mother's Day and this is a great opportunity to snag the perfect gift or work on your own little wishlist!
OPEN:
Monday – Wednesday – Friday
10 a.m. – 3 p.m.
Happy Monday!
OPEN:
Monday – Wednesday – Friday
10 a.m. – 3 p.m.
P.S. – Don't forget Kori Green trunk show is this Wednesday!
Have you seen our new line of slips and camisoles from John Patrick Organic?
If not, you really should!
We know undergarments aren't the most exciting things to shop for but they are basics and can be a lifesaver when trying to get dressed.
And really, when they are this pretty and simple, it is kind of fun!
They feel amazing.  They are cotton but feel like silk.  They are machine washable.  They are perfection!
We have long…
We have short…
We have white, black, army and navy…
They are a great go to item as the summer heat rises (which we all know it will) for pairing with your easy little dresses or breezy sheer tops.
OPEN:
Monday – Wednesday – Friday
10 a.m. – 3 p.m.
STORE HOURS:
New Hours:
Monday THRU Friday
10 - 3
New Location:
5109 Pershing Ave.
Fort Worth, 76107
New phone:
817-862-7466
youareherefw@gmail.com
GET EMAIL UPDATES!
Here We Are